Auto Accident Care At North Star Chiropractic Center
Have you been in a car accident or experienced a personal injury?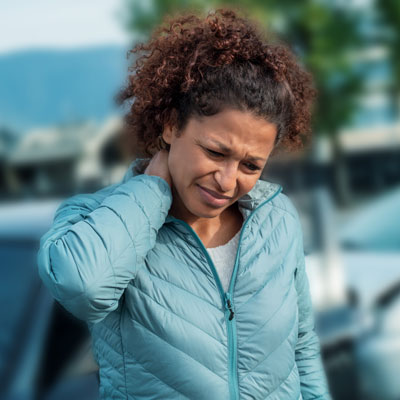 When you are involved in an automobile accident or experience other injury, it causes significant disruption to your life. At North Star Chiropractic Center, we are experts in helping our patients restore their function and their lifestyle.
With detailed, goal-oriented treatment plans, we'll have you feeling as good as new as quickly as possible.
We Can Help You and Your Family Recover
Our team will assist you with your paperwork, recording an in-depth account of the accident and your injury.
Some of the most common complaints we treat in cases of auto accidents include:
Anxiety
Body Aches and Pains
Headaches
Nausea
Sprains and Strains (micro tears to tissues)
Whiplash
We'll delve into how your accident is affecting your life – at home, at work, and at play. And we'll apply our proven formula of injury relief and correction followed by strengthening and stabilization.
A Complete Care Plan
In addition to chiropractic and rehabilitation services, you'll receive therapeutic massage. Massage is especially important in the types of injuries usually sustained in accidents because it can relieve pain, reduce inflammation, and minimize the formation of scar tissue.
If you've been involved in an accident, don't delay – contact our office today. The sooner you begin treatment, the better your outcome will be.
Reach out to learn how we can help with your North Seattle auto accident or personal injury care.
CONTACT US
Auto Accident Care North Seattle, Northgate WA | (206) 440-7700