Meet Our Massage Therapist at North Star Chiropractic Center
Steve Wooding, LMT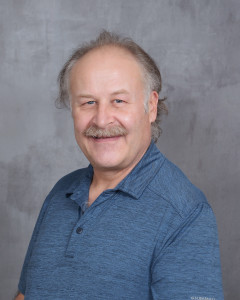 Steve has been practicing massage since 1988. He received his training from Brian Utting School of Massage and Muscular Therapy Institute of Boston (Ben Benjamin). He discovered massage at a training seminar, which brought about a divergence from illness medicine to a natural wellness medical model.
Over the years he has explored many massage modalities with much continuing education and pulls them out as needed from his big toolbox of skills. Some of these techniques include deep tissue, clinical assessment and treatment, specific work for auto and work injury, sports massage, and Reiki. Steve teaches hands on techniques at Ananda Massage Training, a multi-cultural massage school in Mountlake Terrace, WA. He has been a member of the WA Sports Massage Team since 1989 and has provided sports massage at the Goodwill Games, the US Open Golf Championship Chambers Bay, and the Seattle Marathon.
Steve's wonderful wife Patty keeps his dots connected. He's very proud of his kids Chris and Mike, their wives, and four incredible grandkids who keep his heart overflowing. His hobbies include backpacking, Cub Scouts, photography, and music. Given enough of the right energy and opportunity such as massage, Steve believes the human body can continue its journey to optimum improvement of health for life. Get your minimum monthly vitamin "M!"
Massage License # MA 00003915
EXPLORE MASSAGE THERAPY

Our dedicated team is waiting to serve you. Get in touch with North Star Chiropractic Center today to schedule your appointment.
Meet Our Massage Therapist at North Star Chiropractic Center | (206) 440-7700