Rehabilitation Therapy at North Star Chiropractic Center
Getting You Back to Doing What You Love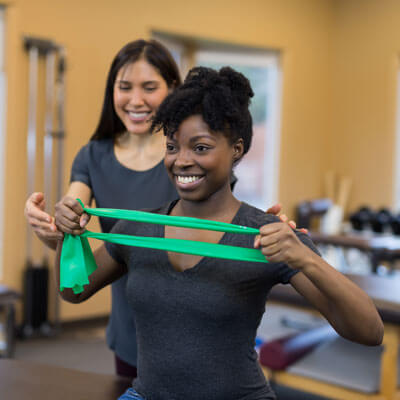 Have you experienced a serious injury, sickness, or surgical procedure? Often, you will need professional medical help to regain your strength, relearn day-to-day skills, and recover physical mobility and fitness.
Our clinicians are trained to assess the varied rehabilitation needs of our patients, and our clinic is equipped with your rehabilitation needs in mind. Our team can target and treat your precise areas of weakness and pain.
First Stop: Pain Relief
When you visit our practice with an injury, our first priority is to relieve your pain. We can then begin the process of correcting the problem and work on strengthening and stabilizing your body to support the correction and help prevent future injury.
Each of these steps is critically important to your recovery. If you simply correct and don't strengthen, you'll lose the correction and end up back in pain.
For this reason, all patient treatment plans include stretches and exercises designed to address individual patient needs. We want to strengthen and stabilize in order to maintain the good results we achieve through chiropractic adjustments.
A Multi-Faceted Approach
At North Star Chiropractic Center, we offer a number of different therapies to assist you in achieving your desired results. These exercises and treatments are accomplished using foam rollers, stretch bands, therapy balls, and your own body weight.
Your treatment plan may include the following:
Body Balance
Body Stretches and Exercise
Heat Therapy
Ice Therapy
Roll Exercises
Traction Protocols
Our team is here to help you resolve your condition, strengthen your body, and get your life back! Contact our office to learn more about our individualized rehabilitation plans and our approach to care.
contact us to learn more
Book your North Seattle rehabilitation therapy and get started on your journey back to health.
CONTACT US
Rehabilitation Therapy North Seattle, Northgate WA | (206) 440-7700