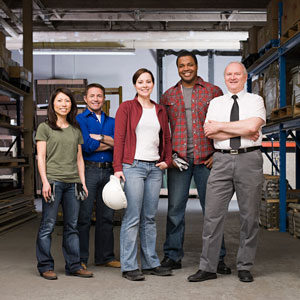 Workers' Compensation Injury Care at
North Star Chiropractic Center
Don't Suffer Needlessly
Suffering from a work related injury can turn your entire life upside down. Suddenly, you're worried about medical bills, paperwork, and whether or not you'll be able to return to work quickly.
At North Star Chiropractic Center, we want you to know that we're here for you and can assist you through the entire workers' compensation process as your attending physician.
Healing Your Injury
Our number one priority is getting you healthy as quickly as possible. Chiropractic care offers excellent relief, correction and strengthening when it comes to on the job injuries, be it a slip and fall, strain or something more serious. Why? Because physical injuries should be treated with physical medicine.
During your treatment to North Star Chiropractic Center, we will:
At North Star Chiropractic Center, we don't just offer chiropractic care, but may recommend the use of other modalities including physical therapy or massage therapy to bring you optimal results.
Dealing With Insurance Claims
When you come to us for healing following a work related or personal injury, we will also help you file all paperwork and claims, as we work closely with the Department of Labor and Industry as well as private insurance companies.
We know you are going through a stressful time, and we aim to make your experience with us as pleasant and easy as possible.
Let Us Help
If you've been injured in a personal injury or work related accident, we can help. Don't hesitate to call our office today to start your healing process and move on with your life.
Get in touch with us to learn more. We look forward to meeting you!
North Star Chiropractic Center can help with your workers' compensation in North Seattle.
CONTACT US
Workers' Compensation Chiropractor North Seattle, Northgate WA | (206) 440-7700